inContact
Contact Tracing and Reporting System
Report people in close proximity when an outbreak occurs. Automatically identify risk groups and control the rate of spread.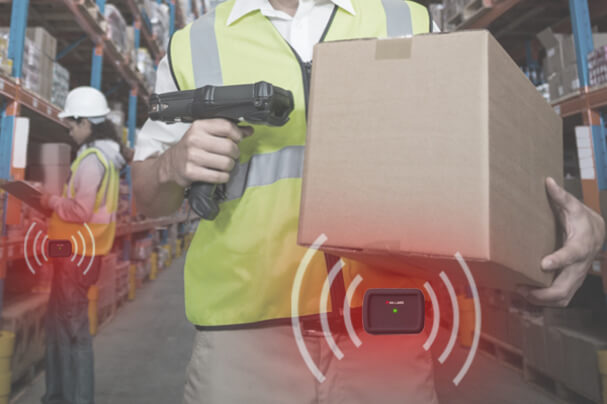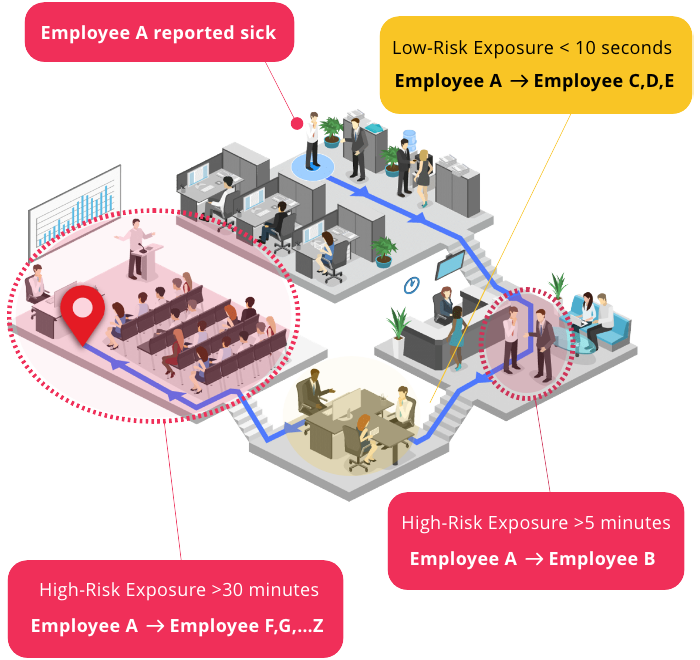 How Does It Work?
Tracks the proximation of your employees with each other using a light-weight RF device.
Calculates the distance of proximation and time of exposure.
Can precisely monitor proximation in a group of people ( up to 20 )
In case an employee is reported sick, having symptoms of a contagious illness, risk groups who were in contact with the employee are reported automatically.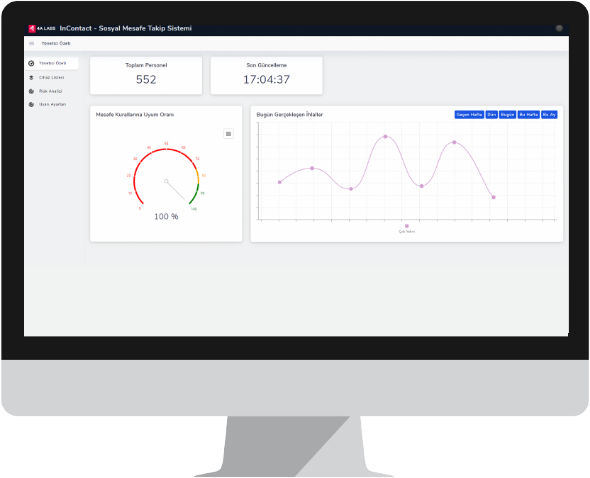 Control Panel
inContact Control panel screen provides the opportunity to evaluate against the risks of infectious disease and ensures that necessary measures are taken.