Augmented Reality Software Development (AR) redesigns your products or services for AR platforms and develops them for the end user. This advanced technology allows you to reach your target audience, in an exciting way, using AR applications. Today, many companies, from e-commerce sites to physical stores, use this new generation marketing strategy.
With Augmented Reality Software Development, you can switch to an extraordinary marketing model using virtual reality glasses, mobile applications or display devices. For example, if your potential customers point their phone cameras at a product, they can watch a promotional film as well as get a 360 ° review from the product's three-dimensional modeling. The features that AR platforms offer are so diverse that it only depends on the extent of the imagination.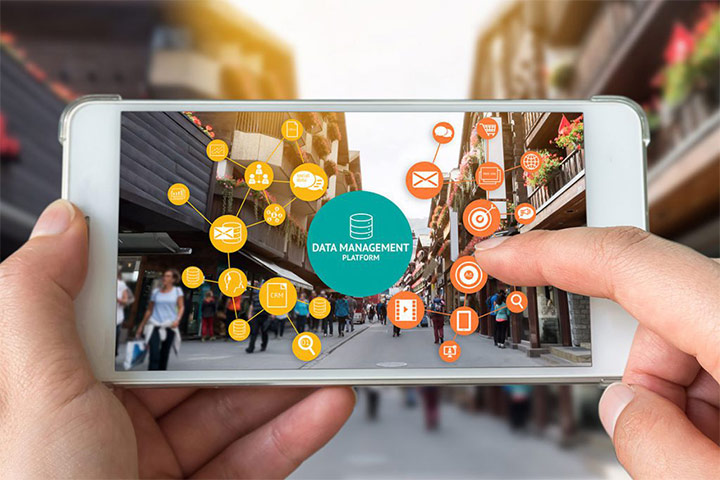 What is Augmented Reality?
Augmented Reality is the enrichment of real-life objects or environments with virtual elements designed by computer systems. In other words, it provides semi-real, semi-virtual images that are fully equipped with the features you want. AR platforms combine actual images with prepared images utilizing the visualization of the object as defined in the system by means of any camera.
To illustrate, imagine pointing your smartphone camera at a milk carton you bought at the market. The AR application can display a lot of information on the screen, such as the expiration date, the components in it, as well as the price. It can even play your company's ad film on your camera.
What are the components of Augmented Reality?
To create an AR platform, the following is needed:
• Sensor system component
• Processor to run the software
• Display of SNAL items
In order for all these components to work, both design and software infrastructure needs to be established. Augmented Reality is the combination of content, interaction, technology, physical material or environment with participants. As a result:
• Content is moved to the AR platform
• Interaction or technology moves this content to the AR platform
• Material or medium triggers the use of AR content
• Users access content
The sensor system sends the data received from the real world to the processor. The processor processes the received data to produce the desired image via viewer screen. Technologies are also provided to meet users. AR technology can be integrated to products such as glasses, smartphone, TV and monitor.
Who can use Augmented Reality?
Augmented Reality can be used in all environments or places in our lives. That is why it is equivalent to our imagination. When we look at the projects implemented today, we see that commercial enterprises with physical stores combine their products with the virtual world. For example, rather than just seeing what is on the box, Lego can use AR to illustrate the 3D modeling of the toy.
Even art galleries go beyond being a static exhibition, when you point your camera to a painting or photo, you can see the stages of the work. Another example, clothing stores can create a virtual environment for any product using the customer's smart phone camera to create 3D images or even a virtual dressing room. It is even possible to see how your furniture will look in your living room without even moving it to your home.
Augmented Reality Software Development
In the future, we predict that virtual reality will become a standard service or marketing format. 4A Labs provides services for you to design and develop AR software solutions from your project ideas to commercial uses. What we do for you?
• Migrate software from non-AR environments to the AR platform
• DevOps management for AR product
• 3D design for augmented reality environments
Update your products or services with augmented reality. Contact our professional team to discover the possibilities of your imagination.