" We are your Partners in Metaverse,
Here to Design and Execute Your Vision "
Tokenomics
The study of economic models and token distributions in the cryptocurrency market has become known as tokenomics in recent years.
As we move from FIAT to tokens, as specialized architects, we design and fulfill your token wishes.
NFT Creation
Innovate. Optimize. Automate
NFTs are more than just art, any object in the metaverse can be an NFT. Whatever you can imagine, we can create.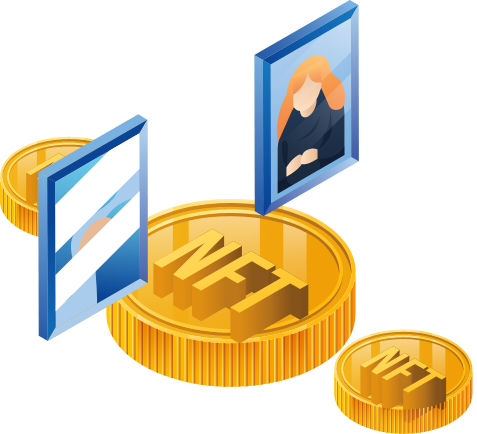 Blockchain Engineering
There are now multiple chains that offer full software services, we can design and build your blockchain solution.
– The Web 3.0 experience can be overwhelming, with over 60 years of combined XD knowledge, let us make your experience memorable.
– Branding is key, whether its Web 2.0 or Web 3.0 Determining your position, verbal and visual systems are in check is vital for success.
– When building a Web 3.0 business, we are experienced founders who work with you every step of the way.
Web 3.0
The idea developed against the centralized structure of Web 2. The concepts that form the basis of the 3rd edition can be listed as follows:
A decentralized, more secure, and transparent structure
Blockchain
Metaverse
Artificial intelligence
IoT
NFT
Cryptocurrency
Many applications today only run on a single operating system. In this 3rd version of the web, applications can run on hardware or software in many different areas without additional development costs. This structure aims to make the internet easier and more user-friendly.