CRM, ERP (OMF), CMS
SIMPLIFY YOUR BUSINESS
CRM
The Customer Relationship Manager (CRM) program is more than just a healthy way of communicating with customers. It is also used for the follow-up of developments and projects in almost every field of an enterprise. From the marketing department, sales and consumer services, raising customer satisfaction, and finding new customers; it can also be used for the development of new projects in R & D departments.
ERP
Enterprise Resource Planning provides the ability to easily track all data and operations performed in an enterprise. The ERP system is integrated into the database of other software and hardware.
It is suitable for the efficient use of all kinds of resources (employees, technology, materials, etc.) required for the production of goods or services in enterprises. Non-profit organizations, foundations or government organizations also benefit from ERP systems.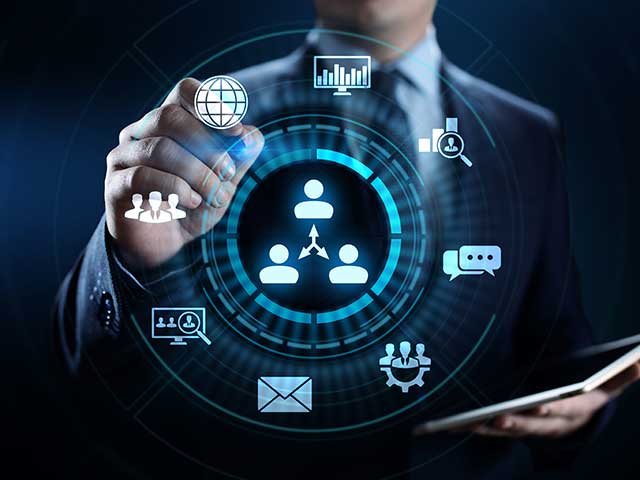 CMS
Content Management System is used by non-software users to easily manage the content of the website.
Particularly, small and medium enterprises can be financially burdened to recruit new employees to different departments in order to grow and expand their market share. In today's world where the virtual world will soon cross the physical world, almost every business needs to be active in the digital environment. Jobs such as digital marketing or website management work well when working with people who specialize in these areas.
With the help of CMS software, enterprises do not have to deal with the cost of new employees, and the website content management is provided through a convenient and understandable panel.